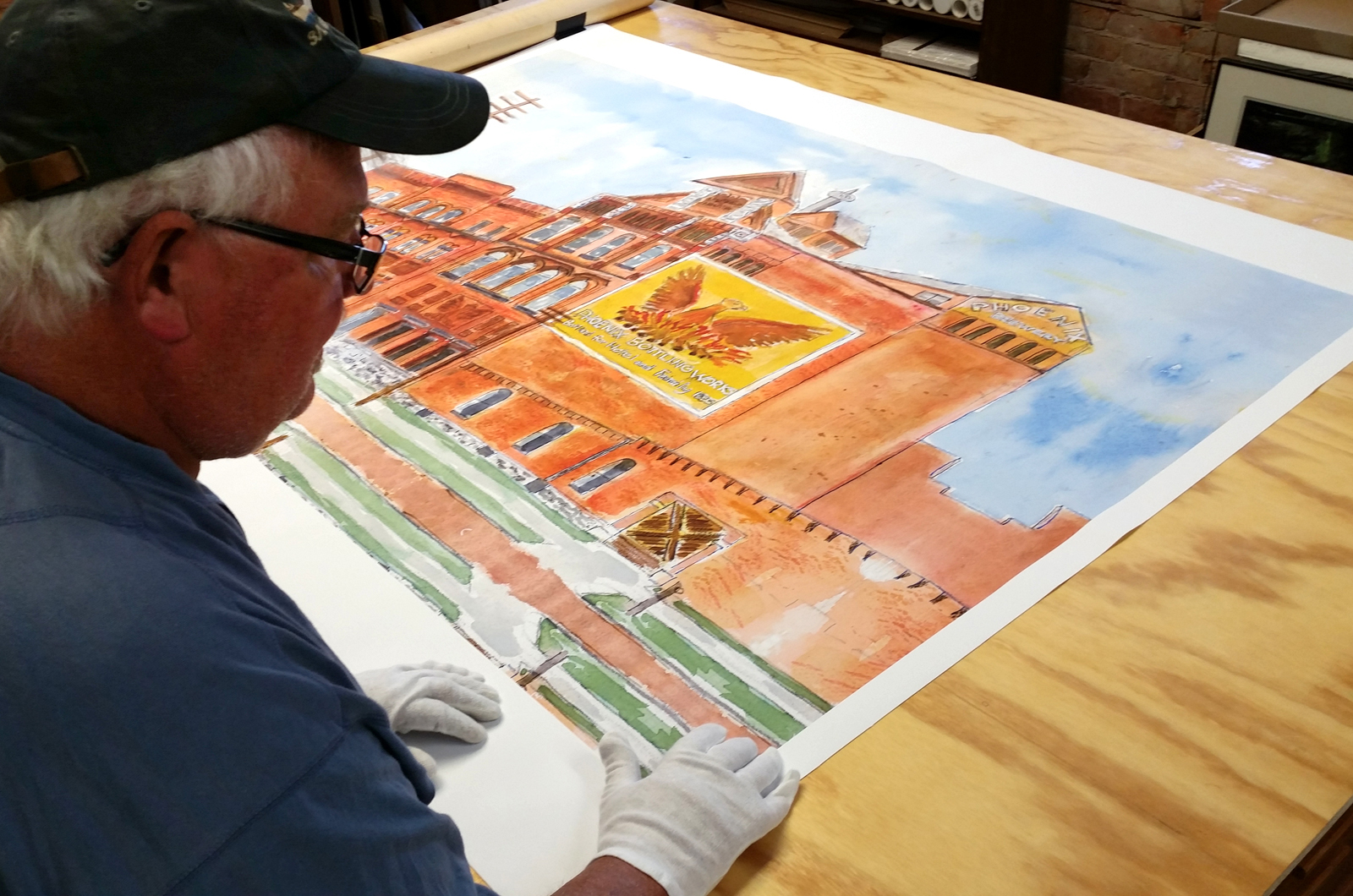 Bob Gregg Art
Bob needed his image to be enlarged and printed on canvas for his clients headquarters.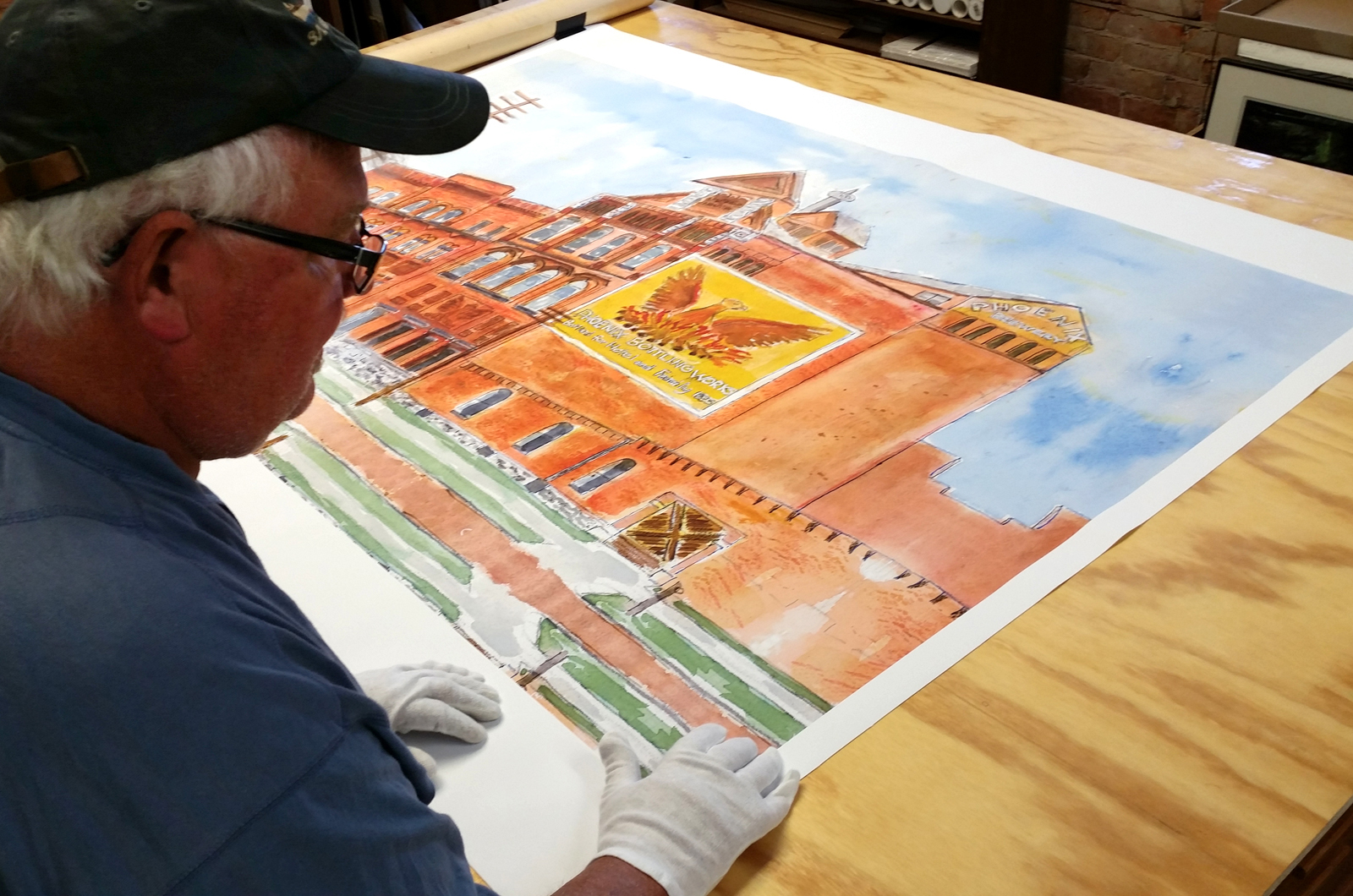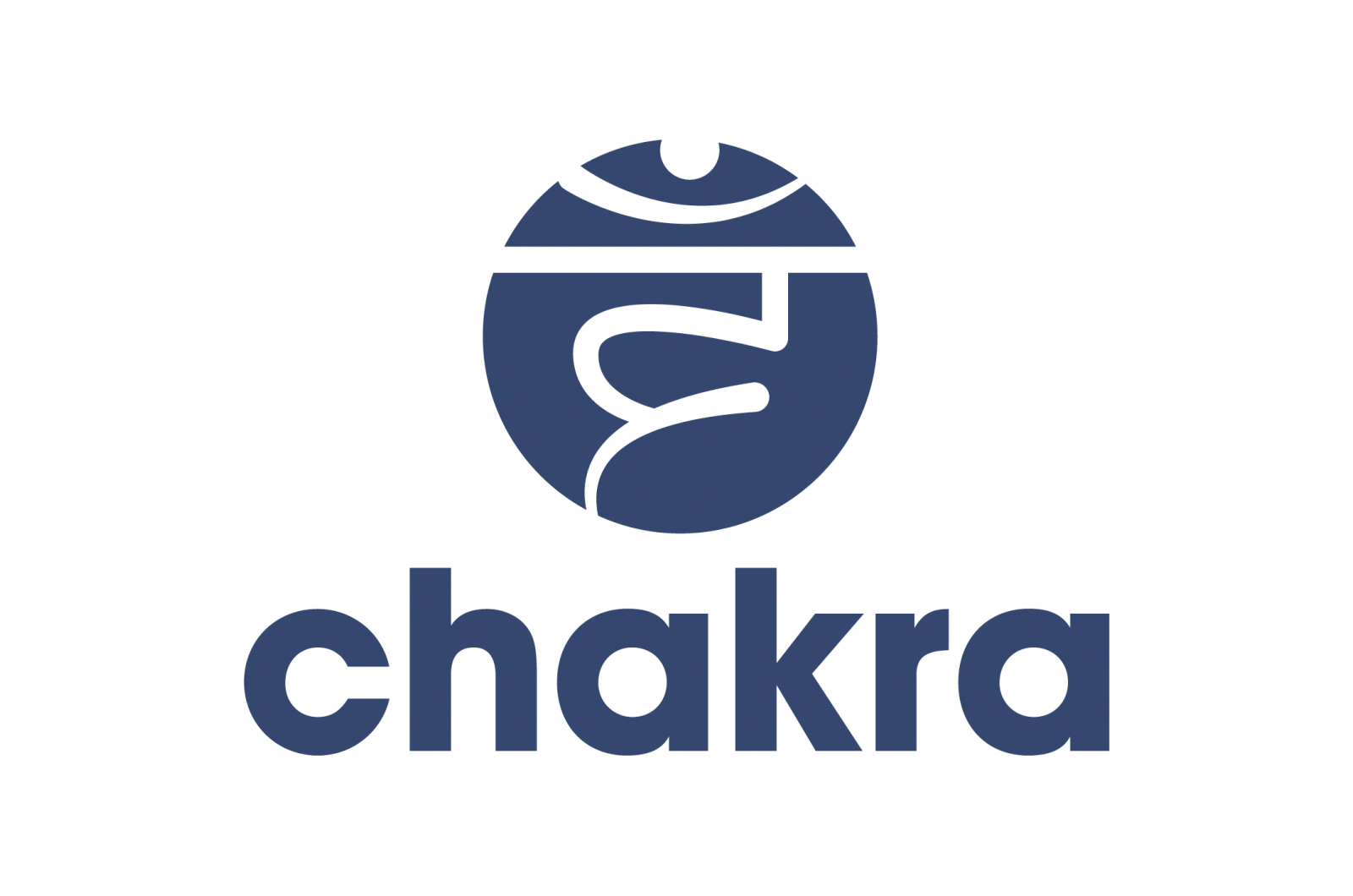 Chakra
Over the years we have worked on projects that have required handing and digitizing of oversized art.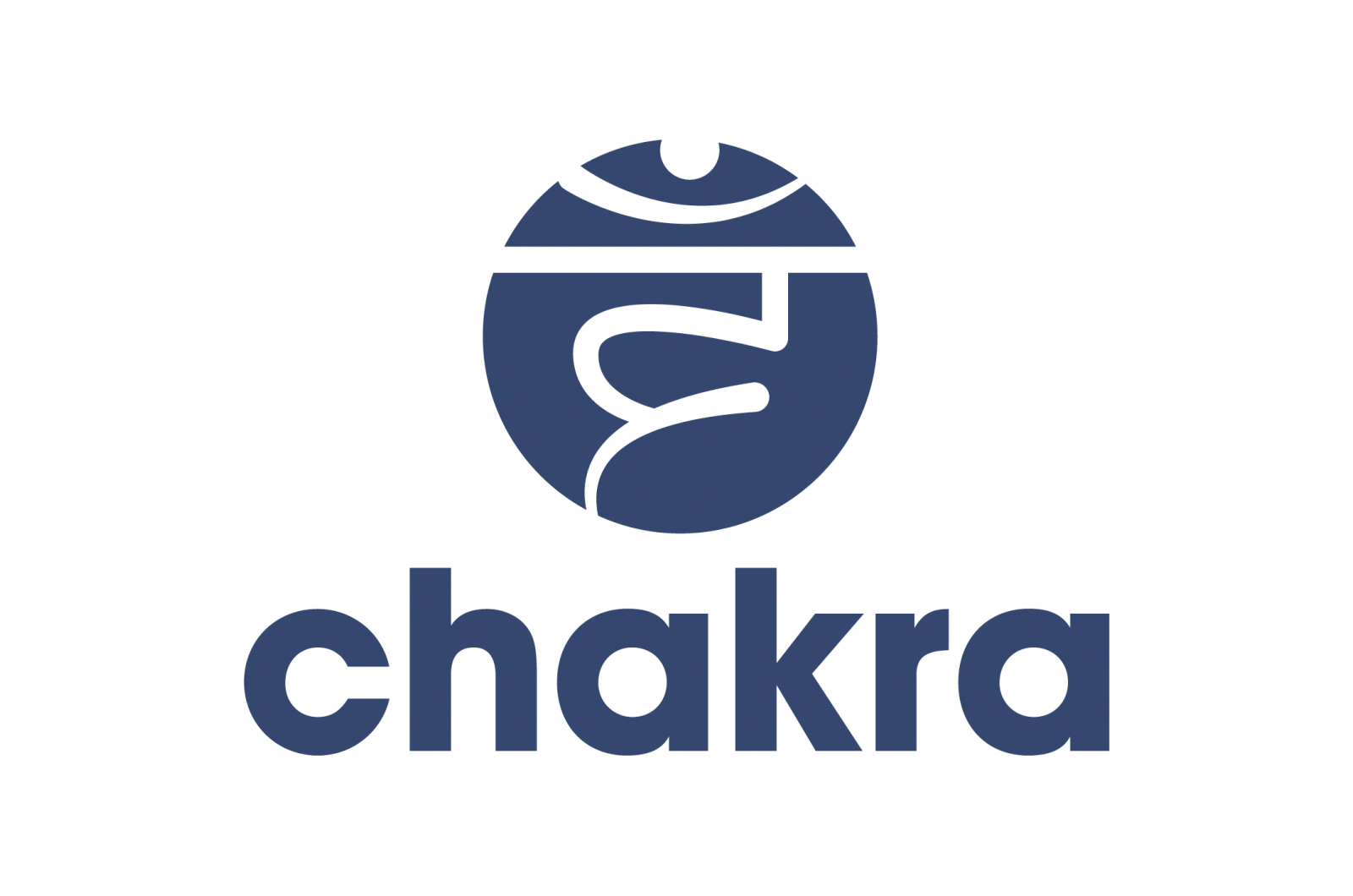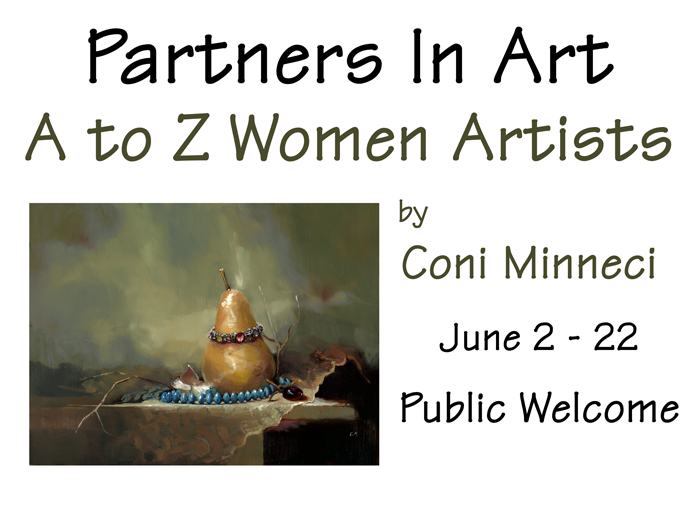 Partners In Art
Dedicated to supporting artists in one of the most creatively dynamic regions in the country,  Pencil and Partners In Art have worked together to build and strengthen the art community in Buffalo and Niagara County. With a teaching facility, frame shop, and art supply area, Partners has helped to build Websters Street into a cultural destination.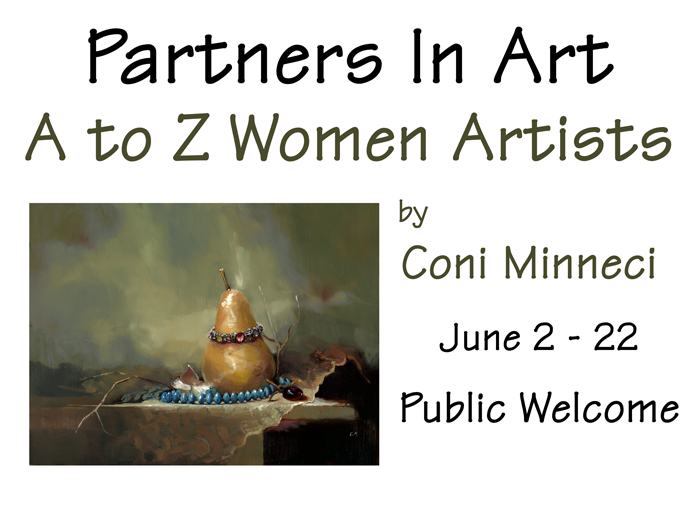 You won't find our name, but you will find our digital files
There are many  firms we have worked with in the editorial field. We have shot artwork for artists that have appeared in well known publications for major publishing houses. Our digitization of book artwork is found in the most beloved books read by millions of readers. We are available for the same level of quality and professionalism when you are preparing for publication.
Commercial Services
Business to Business
Frequently people ask how come they don't see our name on many of the projects we have produced.  We have been behind the scenes helping other businesses to fulfill their client's needs for years. Every single job we do is just as important as the last one and our client's recommend our services to other businesses. Just check out our testimonial page.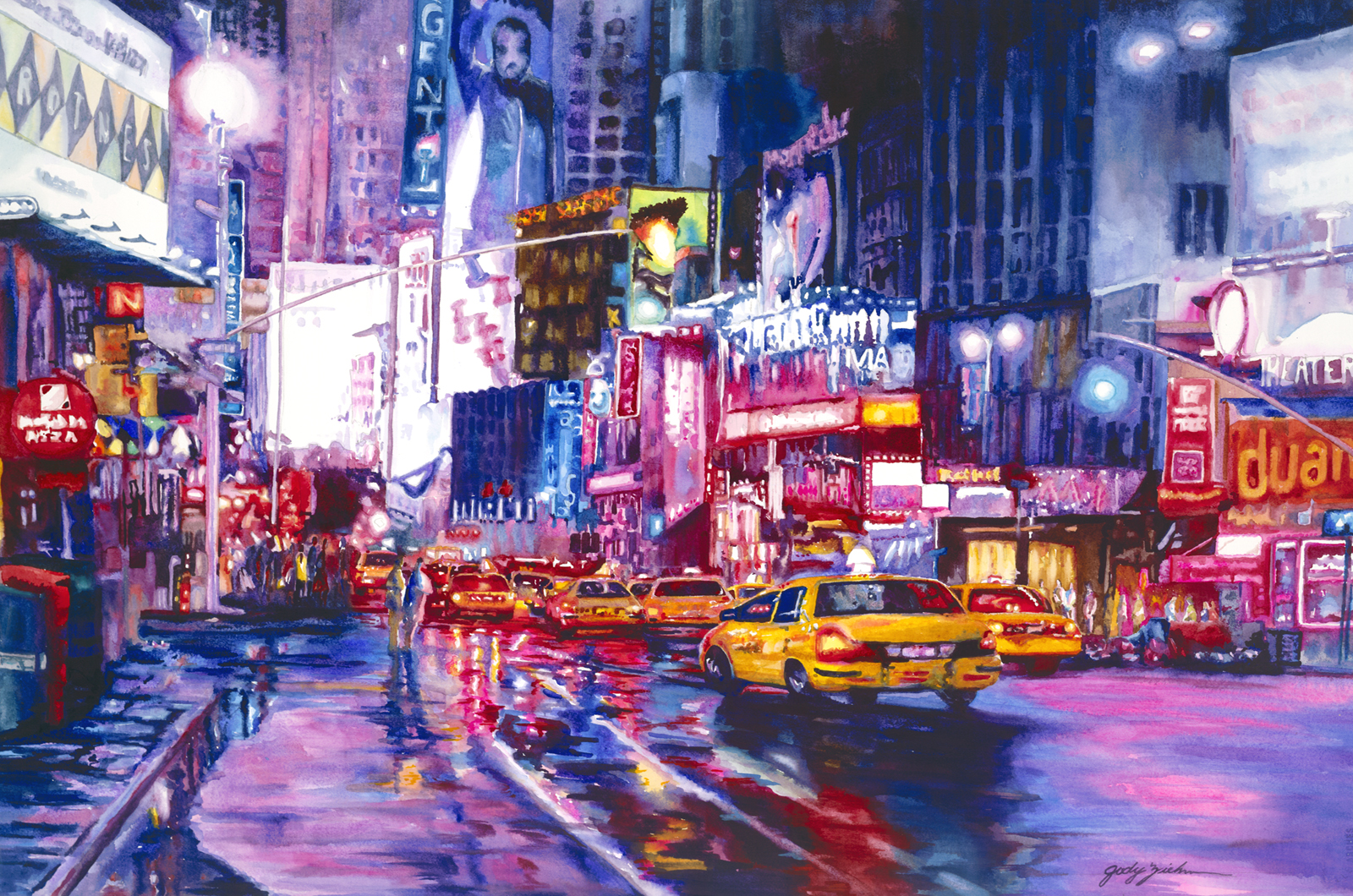 Jody Ziehm
Jody is an award winning artist who actively participates in many local and national shows. She is also passionate about teaching Watercolors, co-hosts a "how – to" Cable TV show, and a co-founder of Painting Uncorked.
Jody uses intense vibrant layered watercolors. We use a high white point stock and manage her color for a rich reproduction.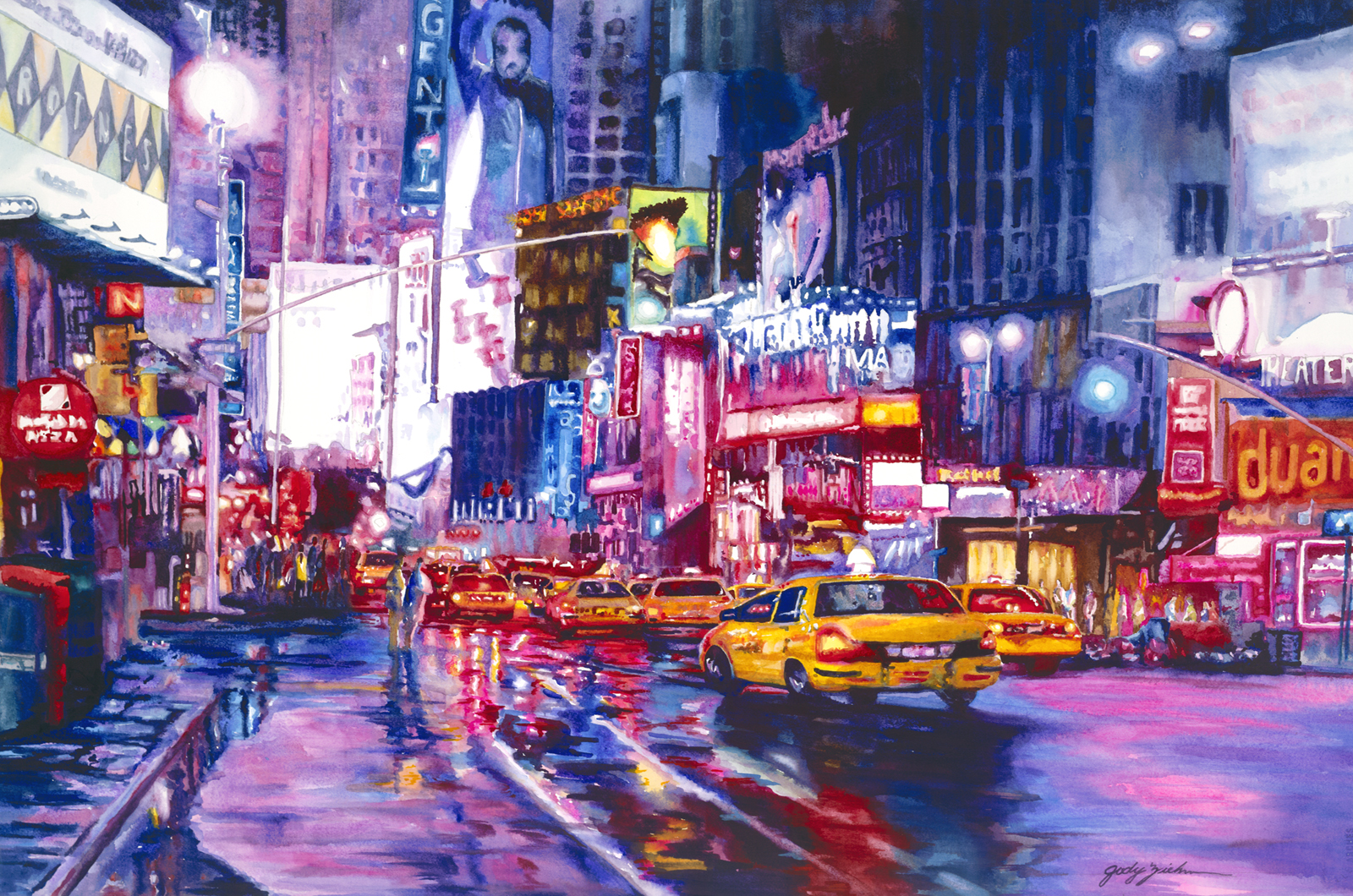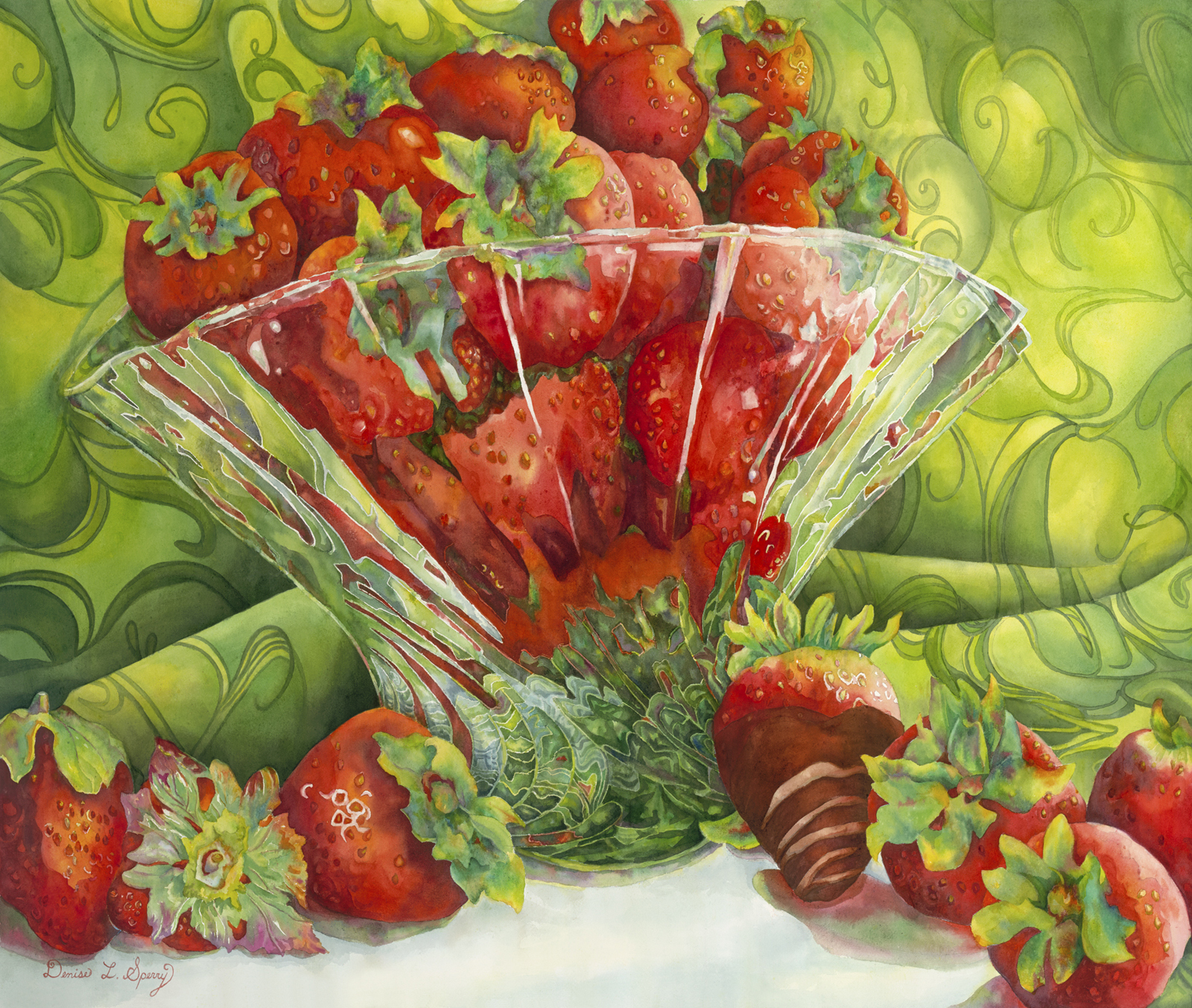 Denise Sperry
My goal is to create both a visual and visceral response providing the viewer with a colorful and dynamic artistic experience.
Denise uses a specially designed color palate with her greens and reds. Her amazing compositions, use of color and technique are critical to match in her reproductions.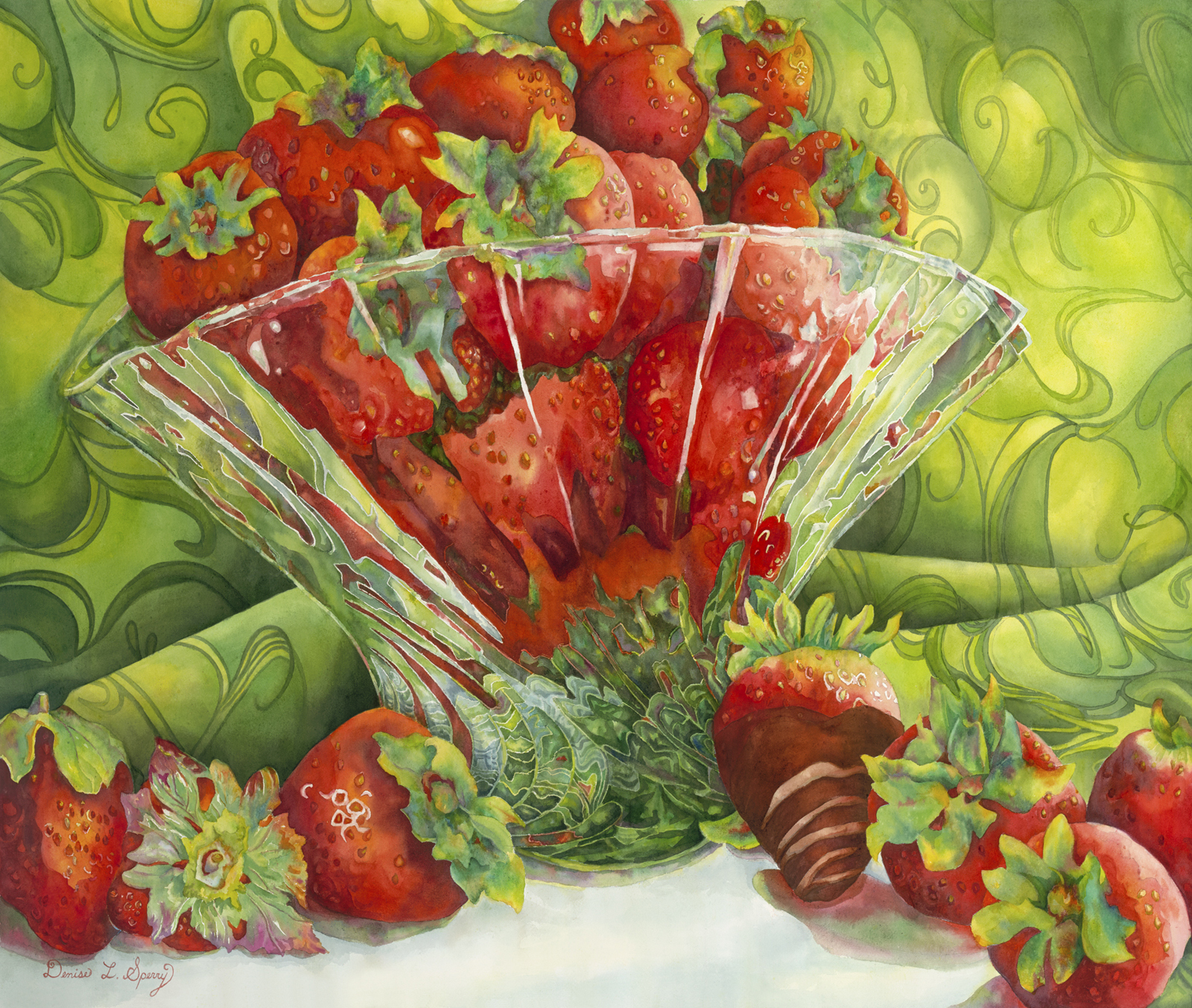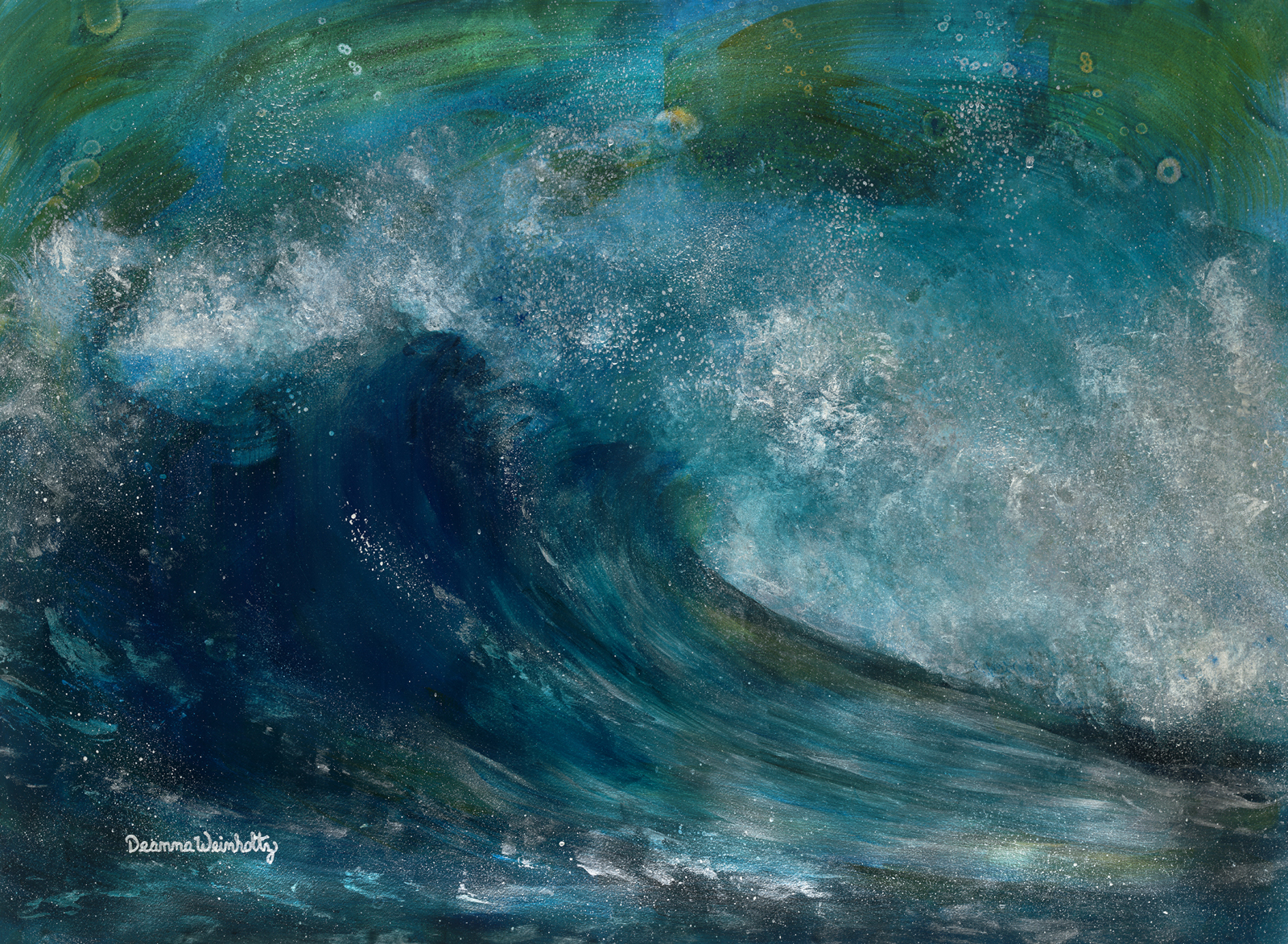 Deanna Weinholtz
Exploring fragments of life as an abstract form and the unusual less observed perspective, is what draws me in to document life as I see it. The mediums I use are acrylic, watercolor and graphite applied to paper, canvas or board.
Deanna uses  silver based board and metal paints. Once we have a canvas color match she then has the opportunity to embellish.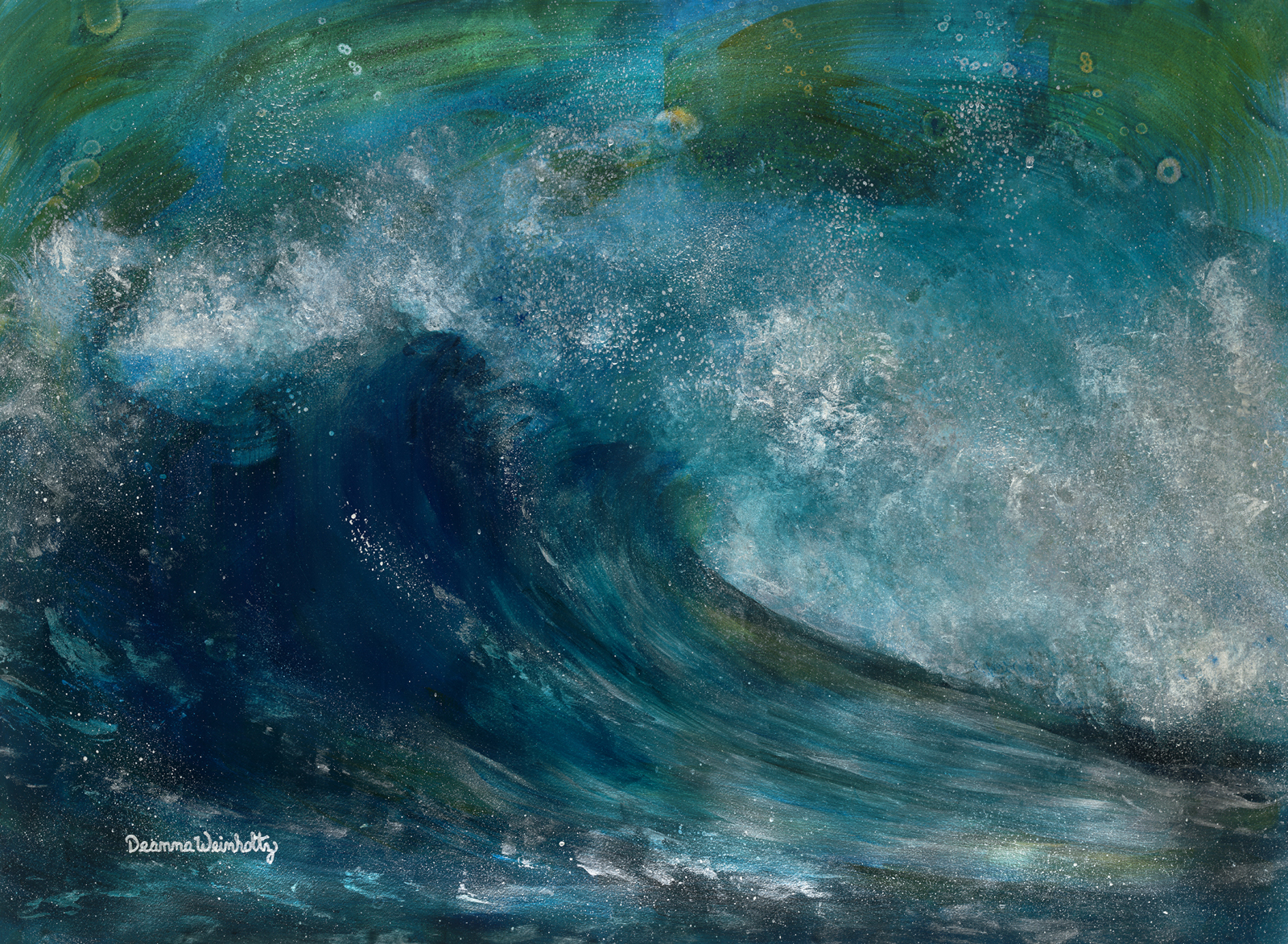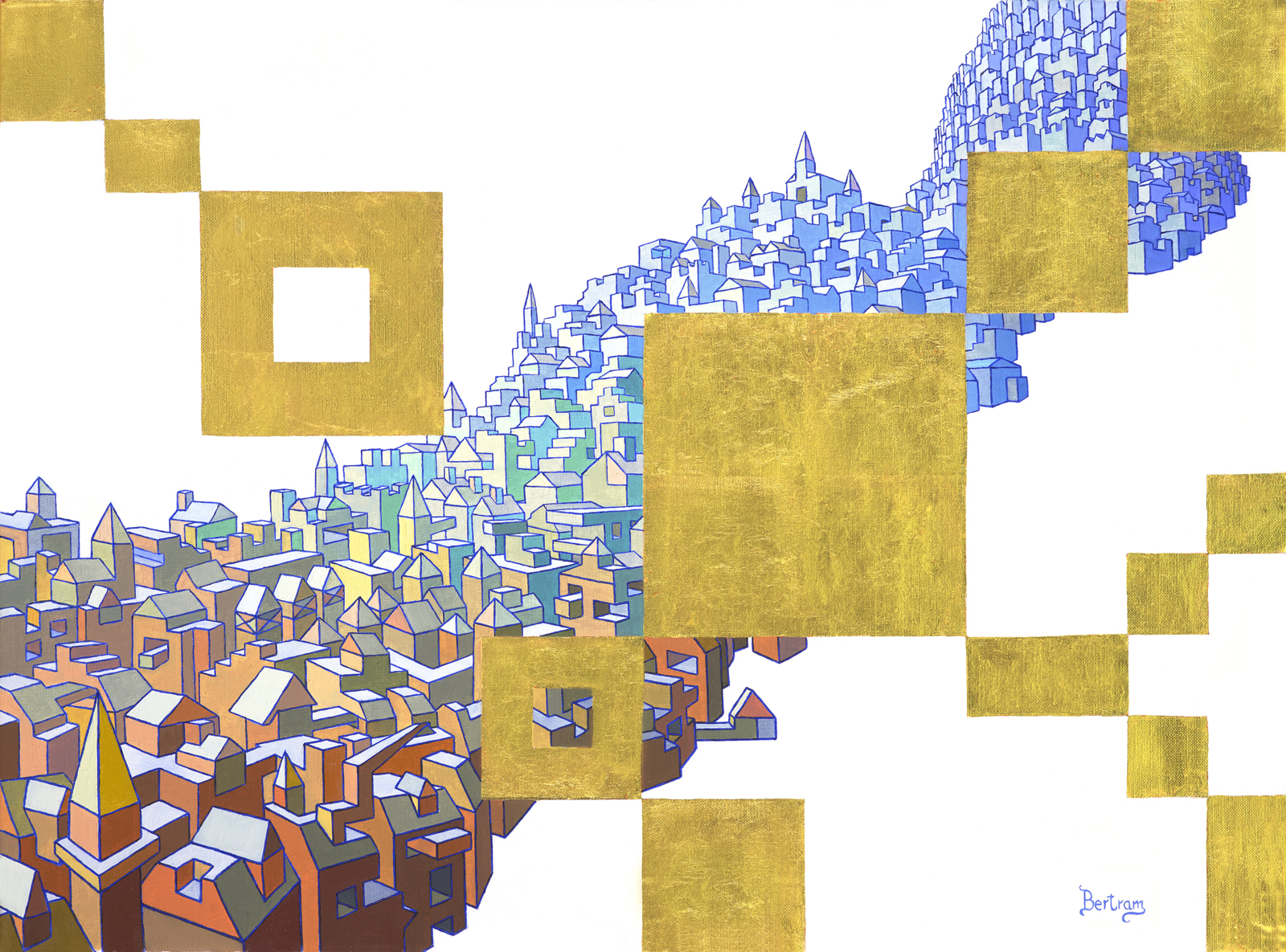 Dennis Bertram
I realized I could command the shapes, create them and then my paintings became not reflections of the world before me but reflections of the world within me, and what had been consuming my thoughts in one fashion or another was the difficulty of making good decisions in a complex world.
Dennis uses gold leaf and other materials that are more complicated to shoot and edit.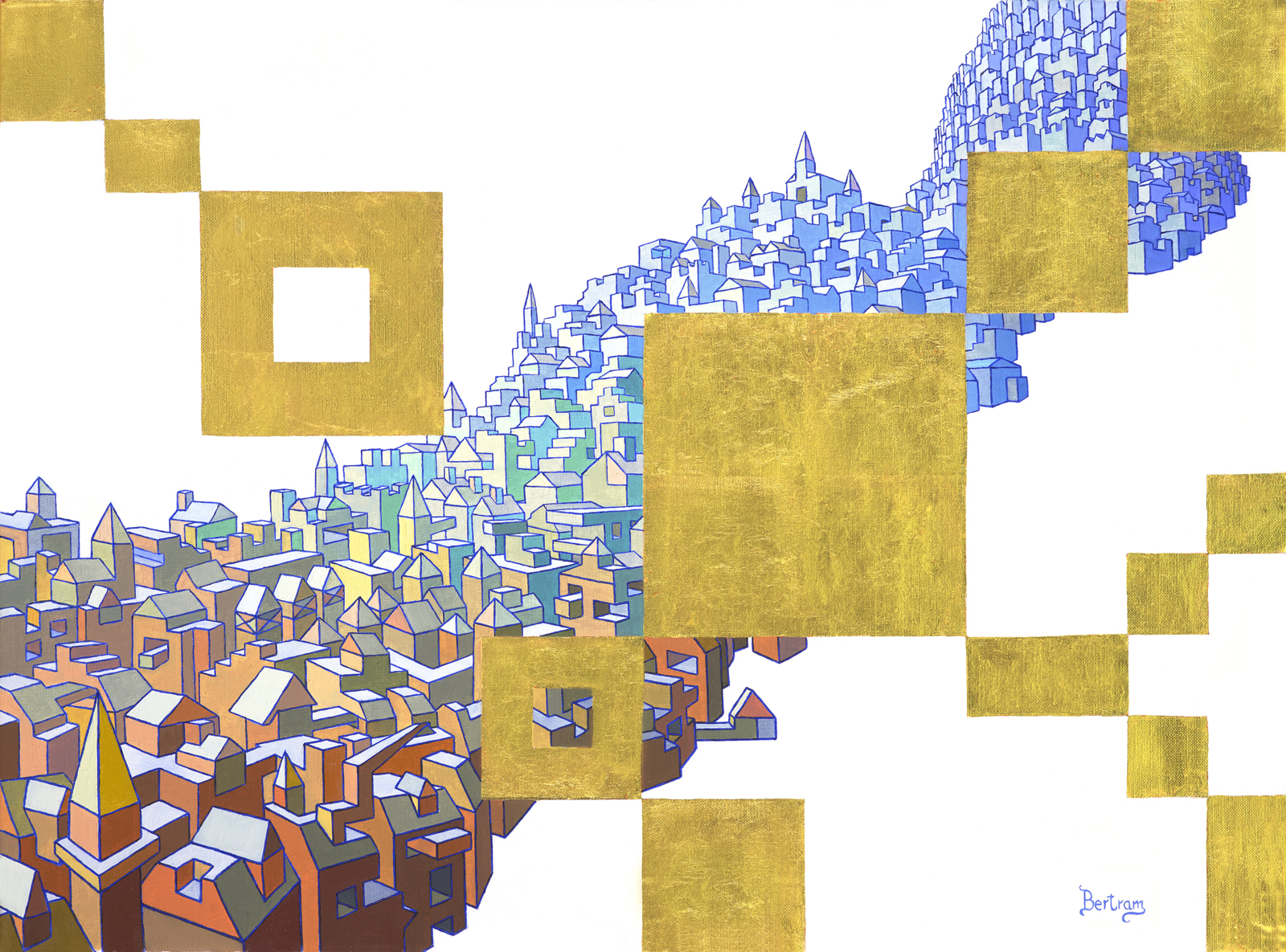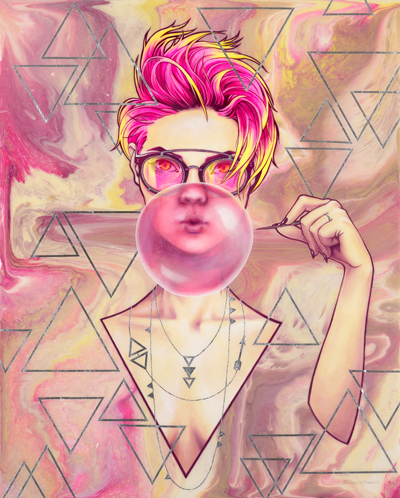 Kelsey Merkle
Kelsey Merkle is an award winning artist.
This piece titled Bubble Gum is painted on wood and includes acrylic paint, gold leaf, colored pencil, chalk pastel and is coated with a thick resin material for high gloss finish. The reproduction required all these different materials to be rendered accurately.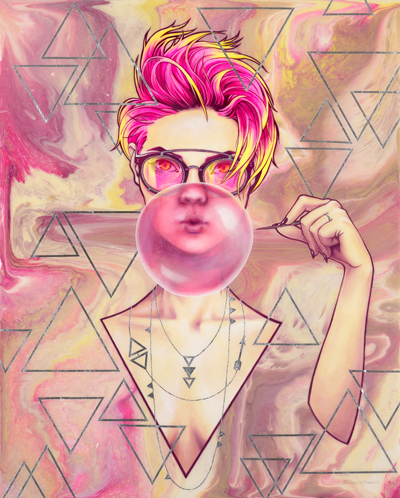 Individual Artists Services
Independent Artists
For artists that are looking for a company to work with for fine art reproductions, we offer a professional yet personal approach. We enjoy meeting the artist and finding out what their current needs are and future goals. Some of our clients are just starting out on selling their artwork to the public we help them to understand all the options available. Some have been engaged in selling Giclée reproductions at shows, galleries and privately since Giclées became available to the artist. We hold your file on our archive and supply the artist with a marketing size file. That way we can ensure the quality of every Giclée print made.